Cambridge Audio EDGE M (DARK GREY)
Monoblock Power Amplifier
Fully balanced from input to output – free from noise and distortion.

Hand picked components – hours of listening to select only those that sound the best.

Twin Toroidal Transformers – huge reserves of power for consistent tonality.

Cambridge Audio proprietary Class XA Amplification - no audible crossover distortion.

Perfect partners – pair two Edge Ms with the Edge NQ to create your perfect system.
---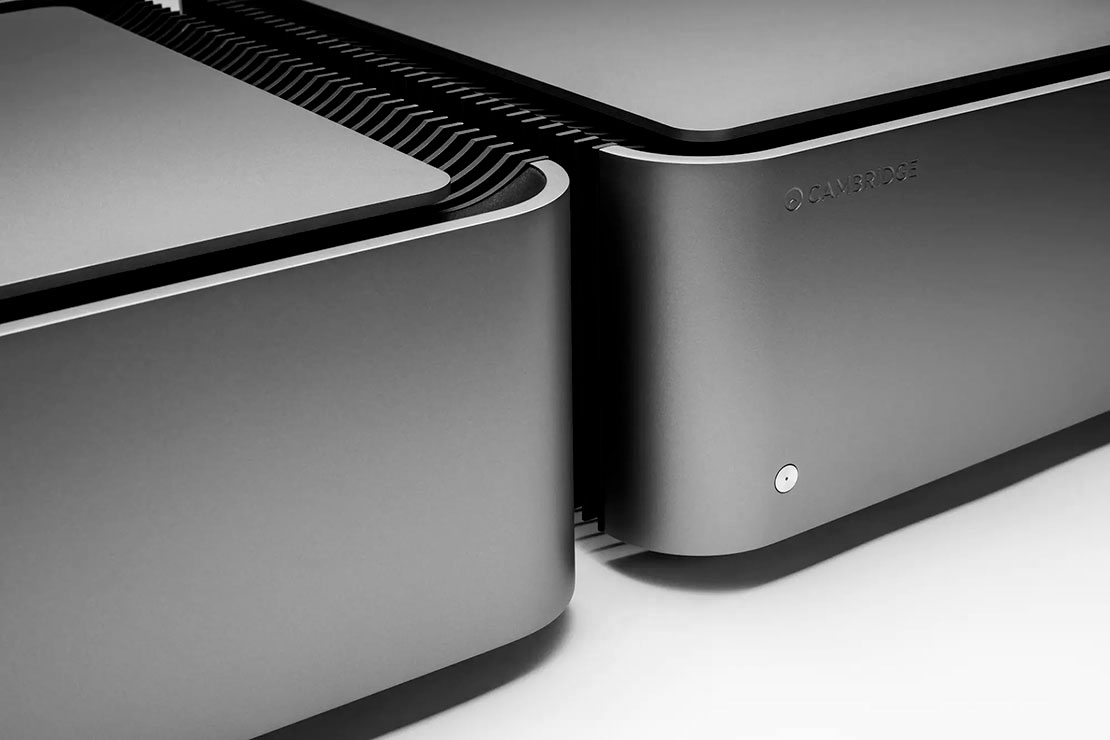 Rediscover Music With Edge
Our most refined monoblock power amplifier, the Edge M offers the same rhythmic coherence and depth of image as the rest of the Edge range, but with the power in reserve to drive even the most demanding of speakers.
---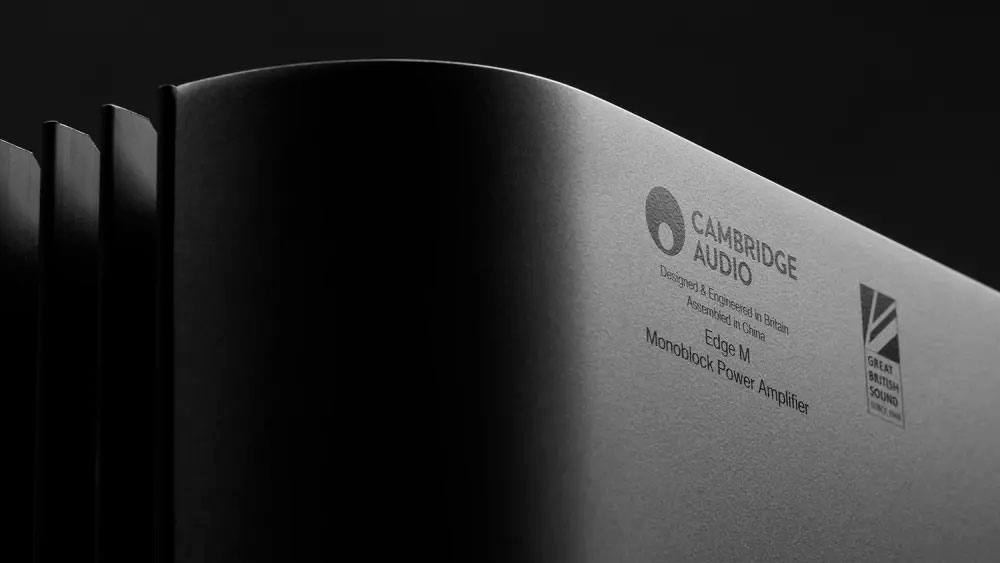 The Power to Deliver
A pair of Edge M Monoblock Power Amplifiers have the power in reserve to drive even the most demanding of speakers with punch and clarity. Because each Edge M is fully balanced from input to output, they are immune from noisy distortion and free to deliver your music exactly as the artist intended – nothing added, nothing taken away – whatever the volume.
---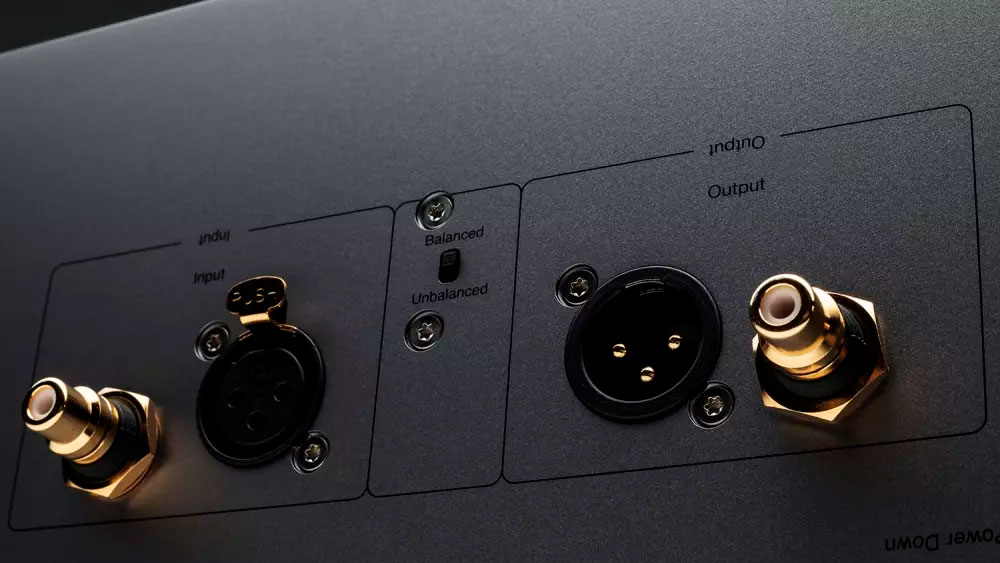 Muscle With Finesse
As powerful as a pair of Edge M amplifiers can be, they remain remarkably detailed. The sound is finely balanced with a depth and clarity that comes through with every note. We developed the whole Edge system by carefully listening to each component and only choosing the ones that blew us away. Nothing was picked on price or specs. The end result is a power amplifier that brings the original recording to life in truly spectacular fashion.
---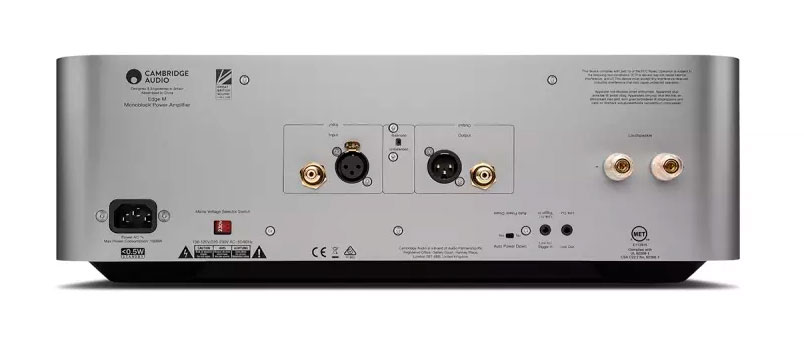 More Musical Detail
We pioneered the use of toroidal transformers in amplifiers, which led to improved performance. In Edge we take this one step further, using opposing symmetry twin toroidal transformers. This cancels out electromagnetic interference whilst offering outstanding power and maintaining consistent tonality, no matter how loud it's played.
---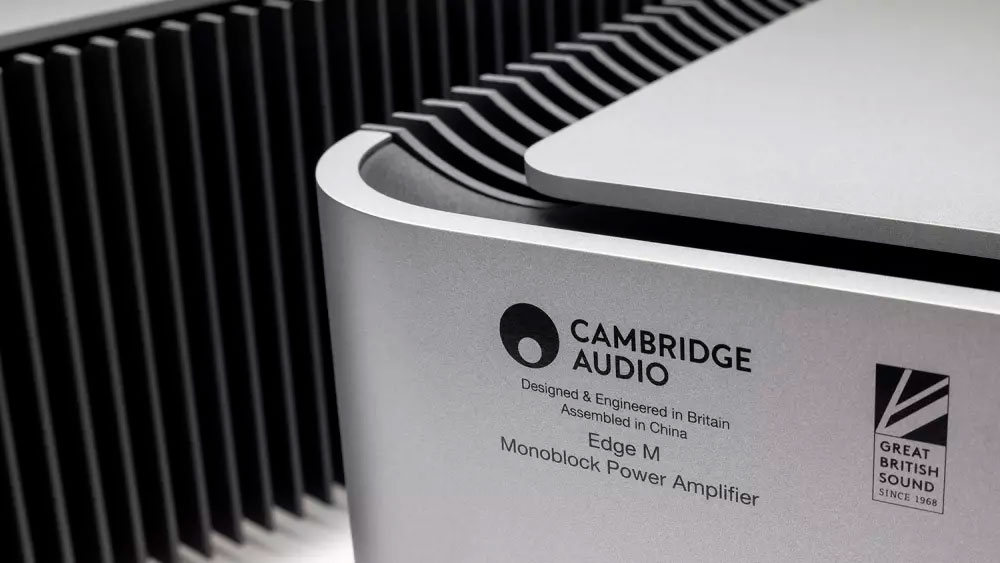 Effortless Power Without Distortion
Using standard Class A amplifier technology wasn't going to be efficient enough for Edge M. Instead we added a bias voltage to a traditional Class AB design, reducing distortion to inaudible levels. This unique configuration also produces less heat and makes the whole system much more effective.
---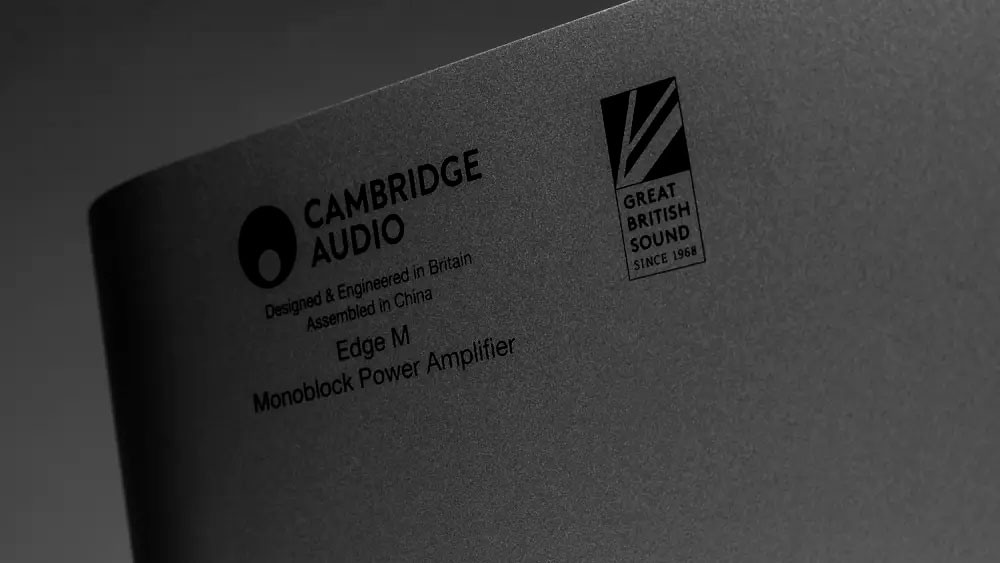 Perfect Partners
Edge systems are designed to work in perfect synchronisation. Match a pair of Edge Ms with our most versatile Preamplifier Network Player, Edge NQ, to create a hi-fi system with a sound, and a look, unlike anything else.
---
Specifications
| | |
| --- | --- |
| CONTINUOUS POWER OUTPUT (<1% THD+N) | 200W RMS into 8 Ohms, 350W RMS into 4 Ohms |
| THD (UNWEIGHTED) | <0.002% 1kHz at rated power (8 Ohms) <0.02% 20Hz – 20kHz at rated power (8 Ohms) |
| FREQUENCY RESPONSE (INTO 8 OHM) | <3Hz – >80kHz +/-1dB |
| S/N RATIO (REF 1W INTO 8 OHM) | >93 dB |
| S/N RATIO (REF MAX POWER) | >115 dB |
| GAIN | 28dB (RCA)/ 22dB (XLR) |
| INPUT SENSITIVITY | 1.7V RMS (RCA) / 3.4V RMS (XLR) |
| INPUT IMPEDANCES | balanced 100k Ohm, unbalanced 47k Ohm |
| INPUTS | Balanced, Unbalanced |
| OUTPUTS | Speaker out, Loop out (balanced and unbalanced) |
| MAX POWER CONSUMPTION | 1000W |
| STANDBY POWER CONSUMPTION | <0.5W |
| DIMENSIONS | 150 x 460 x 405mm (5.9 x 18.1 x 15.9") |
| WEIGHT | 23.6kg (52.0lbs) |
| BOX CONTENTS | EDGE M Monoblock Power Amplifier, Power Cable, Link Cable, Instruction Manual |